ABOUT DULF'S
Dulf's Burger reflects the entire value chain of Burger creation to the highest quality standards and #derbelecker at the same time:
At Dulf's almost everything is prepared in-house and without preservatives or flavour enhancing additives!!!
BEEF
Dulf's premium beef is the most important player on the field
Dulf is supplied daily with fresh coarse bovine cuts from Schleswig-Holstein.
For the high quality of his home-made burger patties, Dulf only gets the forequarters
of the red-white heifer cattle for his mincer.
Dulf's farm of trust, holds its animals a species-appropriate environment,
as well as plenty of space in the stables and pays attention to healthy and natural food.
The cultivation under the best ecological conditions guarantees the excellent meat quality.
Dulf's premium beef is characterized by the particularly high level of fat marbling in lean meat.
The meat is then freshly minced at Dulf's Burger without any added preservatives or the like,
before being hand-shaped into burger patties. The open fire of the lava stone grill provides the smoky aroma,
as well as a light crust from outside and within, for the perfect cooking level.
Dulf recommends to order the meat cooked medium, due to the high quality of its premium beef patties!
BREAD
What would a team be without its teammates?
For a burger to be #derbelecker, the bread must not be too heavy.
Dulf's Burger Buns hold the insane taste explosion of the Burgers together
in two halves and are prepared every day fresh from the best ecological raw materials
and baked in three variations: Dulf's sesame: classic, wheat flour-based, hand-shaped,
refined with sesame seeds, f luffy and soft. Dulf's Brioche: exquisite with a light sweetness,
based on wheat flour and butter, egg and milk. Formed by hand and coated with egg yolk,
fluffy and soft. Dulf's Ciabatta: hearty and rustic, shaped by hand on wheat flour rye,
seasoned with salt. Uneven and coarse pores and a strong crust.

TOPPINGS
A team is only as strong as its weakest link
The toppings accompany the burger on the culinary journey to the ultimate flavourful explosion.
The great art of perfect topping, is to make the burger believe it's just about beef!
Thus every burger at Dulf's has the undivided attention of an individual topping –
designed and perfected according to the unique traits of the burger – deserved!
All toppings are freshly prepared at Dulf's Burger.
SAUCES
 If a burger does not have the sauce, then it is lost.
But the same burger can be lost in the sauce (Gucci Mane)
For Dulf, there is no industrially produced sauce that would be good enough
for a burger with Dulf's quality seal #derbelecker, not in taste nor in quality.
For the preparation of Dulf Sauces there is no recipe too complicated or expensive.
Sauces that bear the name, such as Dulf's Blue Cheese Mayo or Dulf's Honey Mustard Sauce etc.
are actually made with the titled foods. For example Dulf's Chilli Cheese Sauce,
is made up of heaps of cheese that is melted down and polished with jalapeños.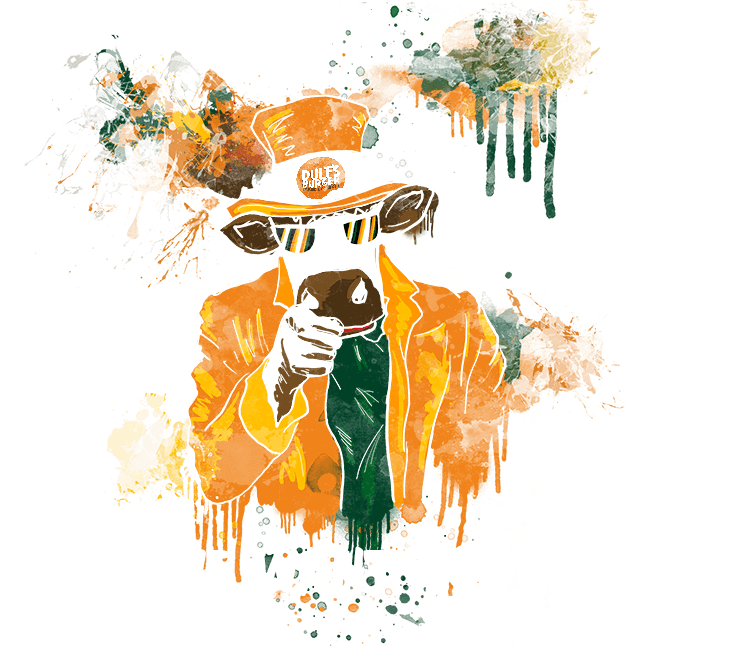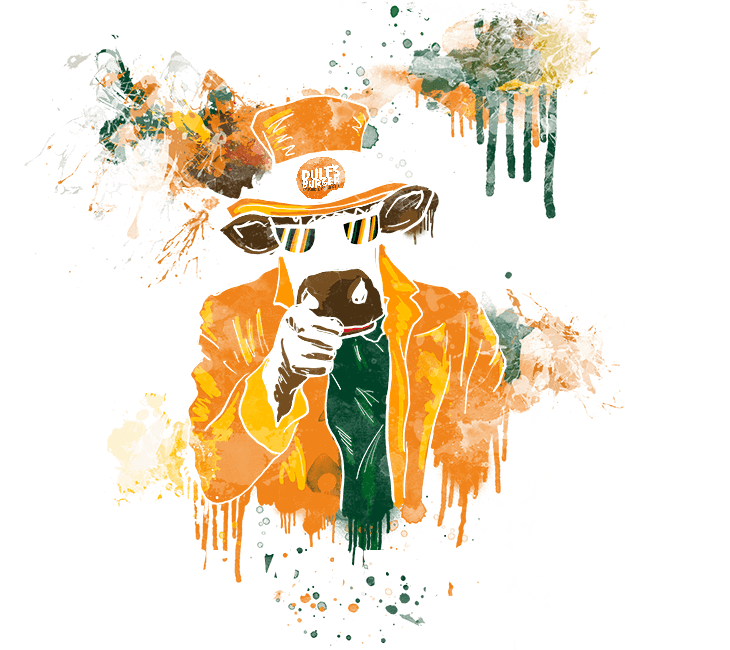 Dulf is always on the search for new employees — great people and long-term relationships for its Burger joints in Hamburg.
Dulf's Burger stands for 'derbe leckere Burger' made from the best meat, fresh buns and homemade sauces.
At Dulf's you have the opportunity to apply your skills in diverse areas and grow together with one of the world's best burger joints!
Currently Dulfs is on the search for employees ( m / f ) part-time or full-time for the areas:
Burger-stacker
Grill assigner
Service staff
Barkeeper
Shift supervisor
Manager
Dulf…
… enjoys making the best burgers in the world
… meets its entire team at eye level
… offers fast promotion opportunities and plenty of room to unfold
You…
… are a passionate cook and host, and enjoy when others watch you whilst doing so
… have a great positive attitude and like to be part of a successful concept
… like to work in a team and develop your skills further
If this is the case we are looking for YOU!
Previous experience in the restaurant sector is very desirable but not an absolute must.
Your lack of experience can be compensated by showing engagement, passion and commitment.
In addition, flexibility, dedication, friendliness and being reliable is very important.
Your availability on weekends and holidays, as well as late and early shifts should not be a problem for you.
Applications should please be send by mail to jobs@dulfsburger.de
DULF'S ULTIMATE WALL OF HACKFLEISCH-WARRIORS
"Alle eintausend Jahre wird ein unbesiegbarer Drachenerwürger geboren, dessen Kraft zum Erwürgen von Minimum 1 bis 1,5 Drachen ausreicht.
Seitdem der letzte Drache dieser Welt vor trillionen Jahren in einer Schlacht blutrünstig erwürgt wurde,
hat der Auserwählte es sich zur nicht weniger wichtigen Lebensaufgabe gemacht,
uns Menschen vor dem Leid anderer monsterartiger Kreaturen zu beschützen.
Dulf's Burgerladen wird hin und wieder von Fleischklöpsen, Bulettenfressern und unheimlich großen Hackfleischvisagen heimgesucht.
Nur wenige Männer konnten Dulf dabei helfen, diese fiesen Burgerkreaturen zu erlegen…"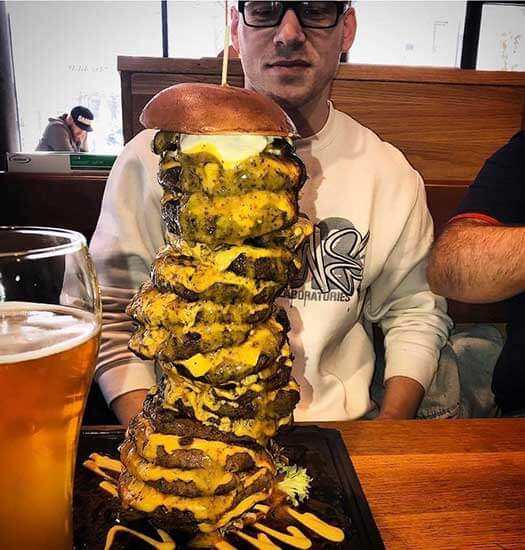 Roy ist DULF'S neuer amtierender HACKFLEISCH WARRIOR (Stand 18.05.2020)!!!
Mit sage und schreibe 17 fleischsafttriefende premium Beef Patties (ohne Beilagen) erwürgte,
verspeiste und bezwang er DULF'S KREATUR!!!
Er kam am 19.03.2020 um 15 Uhr